Hugo has worked on Events, Tours, Festivals, Concerts, Plays and Musicals. He has worked for Perth Festival, Black Swan State Theatre Company, Perth Theatre Company, The Workshop Productions, WA Opera and Shakespeare WA Side Pony Productions, WA Youth Theatre Company, Perth Theatre Company, Great Big Events, and The Kabuki Drop. He is also a Casual Academic Staff at the WA Academy of Performing Arts.
Hugo graduated from WA Academy of Performing Arts with BA of Performing Arts (2014), CERT IV in Training & Assessment (2013) and AD. Dip. in Stage Management (2009).
Clare started performing at the age of four in commercials and theatre. At 10 she worked with the royal Shakespeare company travelling all around England until she was 16. At 16 I entered a performing arts school in which I had the opportunity to do some TV work for the BBC I gained my diploma. At 18 I went to university and studied performing arts again getting small roles on tv soaps. At 21 travelled and got my teaching degree in which I now run a dance programme in a high school.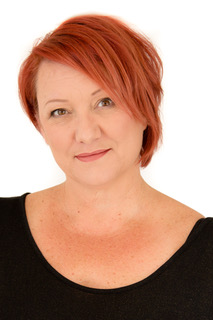 Deby's career spans over 35 years in many aspects of the entertainment business - Performing, teaching, choreographing & directing in: stage, television, cabaret & musical theatre in venues all over the world - Spain, Japan, United Kingdom, Monte Carlo and the USA.
Living in the USA for over 15 years, Deby was resident Rehearsal Director & Choreographer with Royal Caribbean International for 11 years, directing more than 22 shows.
Creating & choreographing with Marguerite Scott Entertainment (USA), their original interactive shows & events are currently running on Celebrity Cruises: Silhouette, Equinox, Eclipse, Solstice, Infinity, Millennium & Constellation, on NCL's Epic, Gem & Jewel and on Royal Caribbean's Oasis, Mariner, Voyager, Explorer and Adventure of the Seas.
Career highlights were performing as a 'Rockette' in the world famous Radio City Christmas Spectacular and a National US tour with 'Chicago, the Musical'.
Deby is currently Head of Dance at the full time programme Principal Academy of Dance & Theatre Arts, teaches adults Advanced Jazz & Beginner Broadway Jazz at The Dance Workshop and children & teens at the Kerry DeCorsey Dance Gallery.
Deby is the creator of "KRAVE perth dance agency" connecting Perth talent to the global stage. KRAVE perth dance agency represents dancers, singer/dancers, aerialists and Olympic
Synchronised swimmers. Her artists are currently performing with Royal Caribbean International, Celebrity Cruises, Norwegian Cruise Holdings and "Infamous" Australia.
Yilin is a Perth based independent artist graduating from WAAPA with a Bachelor of Arts in 2011. In 2013 she performed in Buzz Dance theatre's Look the other way, first performed with OCHRE Contemporary Dance Company and was awarded the West Australian Dance Award for emerging artist. Since then Yilin has continued to perform with OCHRE in multiple seasons, with Shaun Parker and Company, the WA Opera and in theatre productions with Barking Gecko Theatre Company and Renegade Productions. Independently she has worked with multiple local and international artists, currently involved in projects with Zachary Lopez, Sally Richardson, Alice Lee Holland, Tyrone Robinson, Carl Sciberras and Batsheva dancers Guy Shomroni and Yaniv Abraham. Along side performing Yilin also has a keen interest in choreographing. She has created multiple short works through short residencies and on the 2017 and 2015 WAAPA first year students. Last year she was offered a STRUT SEED residency to begin a new work. A highlight of Yilin's performance career was being part of the first Australian cast to perform Ohad Naharin's Decadance through STRUT Dance in 2016. In 2017 she was nominated for a Performing Arts WA Award for best female supporting actress for Renegade Productions Selkie.
Nina Levy is an arts writer and critic. She has been reviewing West Australian dance since 2007, and is known for her writing in both Dance Australia magazine and the West Australian newspaper. In late 2011, Nina was appointed editor of Dance Australia's website, and she has been co-editor of Dance Australia magazine since July 2016. In August 2017 she co-founded Seesaw, an online magazine covering West Australian arts. Nina's love for the arts, in particular dance, has also seen her work extensively in arts education and advocacy, at Ausdance WA, the Western Australian Academy of Performing Arts, Applecross Senior High School, Classical Dance Studio, the West Australian Museum, the Art Gallery of Western Australia and the Perth Institute of Contemporary Arts.
Angela Perry holds a Master of Education and a Certificate 1V in Training and Assessment. Angela is currently teaching creative arts at Curtin University, and dance to gifted and talented dancers at the Charlesworth Ballet Institute, a full time training Academy. Many of her students have been accepted into full time training institutions and companies throughout Australia and oversees. Angela has been a dance teaching artist and choreographer for thirty years to children, youth and adults throughout Western Australia. Angela has created dance programs, choreographed and adjudicated for the Department of Education. Angela graduated from WAAPA. She was the chair person for the Western Australian Certificate Education dance course and she has been a reviewer for the WACE dance exam syllabus for CCWA.
Jo Pollitt is a dancer, dance dramaturg and writer whose practice is grounded in improvisation, publication, and performance. She is a lecturer in dance and PhD candidate at the Western Australian Academy of Performing Arts - Edith Cowan University.
Deborah is an arts manager, educator, performer, choreographer and filmmaker. She graduated with a BA (Dance) from WAAPA in 2003, completing honours with Link Dance Company. Deborah is the Access Manager at West Australian Ballet, over 7 years she has overseen growth, development and refinement in education and community access, international and regional touring. As an artist Deborah worked with companies nationally and internationally, creating live performance and film projects of varying scale and outcomes. Her most recent work for WAB was honoured at the Australia-Indonesia Business Week Gala in Jakarta in 2017. Deborah has worked in administration roles at a number of organisations including Buzz Dance Theatre and Strut Dance. Deborah was a board member of Strut Dance for 5 years, and is an Honourary Lifetime Member of Artrage.
Ryan Taaffe is the Executive Director for CircuitWest – The Western Australian Presenters Association. CircuitWest represents presenters, producers, artists and service organisations and has a strong focus on programming, audience development and community engagement, alongside building the capacity of the performing arts sector in Western Australia. Until recently Ryan was the General Manager of the Koorliny Arts Centre in Kwinana, Western Australia. The Koorliny Arts Centre is an outer-metro centre located in a population of 30, 000 but servicing a population of over 100,000. In his tenure Ryan was responsible for returning the Centre to a programming focus and ensuring that the Centre actively participated in the sector.
Ryan studied Theatre and Musical Theatre at University and has previously worked as a Policy Advisor for Minister's at a state level and the social services sector at a federal level.
Ryan has a strong commitment to the performing arts sector and through CircuitWest enabling the sector to collaborate and develop.
The founder of the Wadumbah group and the manager/leader. James brings years of experience to Wadumbah and highly skilled Didjeridoo playing. He is a tried and true exponent of his traditional instrument having played them (he has many Didjeridoos) consistently for years in a traditional context with Wadumbah and created contemporary music with the same instruments in albums for musicians requesting his contribution in their songs. He has also recorded theme music for documentaries and other projects. James has recorded two albums with a friend and skilled musician Erik Kowarski who is a skilled exponent of the violin. He plays his instrument of choice in bands and teaches a select group of students how to play it. James trains the men in their cultural heritage, business practices to do with the group and how to organise and set up a concert to achieve maximum results among a host of other things.
Performing Arts WA takes conflicts of interest very seriously. We guarantee that any conflicts of interest are noted and that actions are put in place to ensure they do not affect the outcome of the awards.